Baby Crib that Converts to Toddler Bed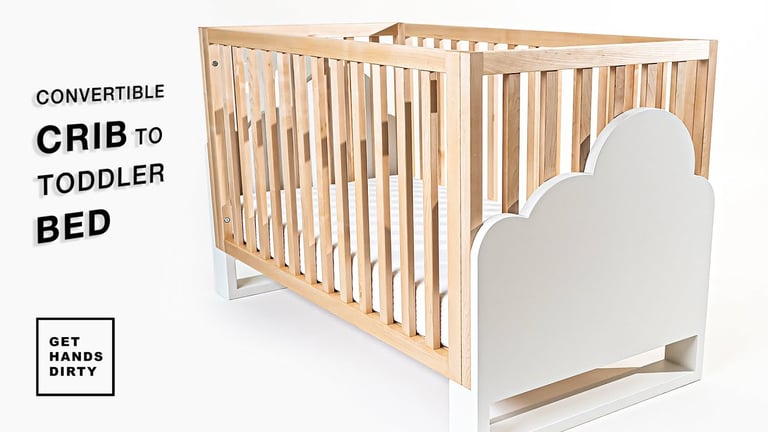 In this episode, I built a baby crib that converts into a toddler's bed and it's supported by two fluffy clouds. Plans for this project will be available soon!
TOOLS I USED IN THIS PROJECT
Disclosure: This post might include affiliate links meaning I get a small commission at NO extra cost to you.
Até já