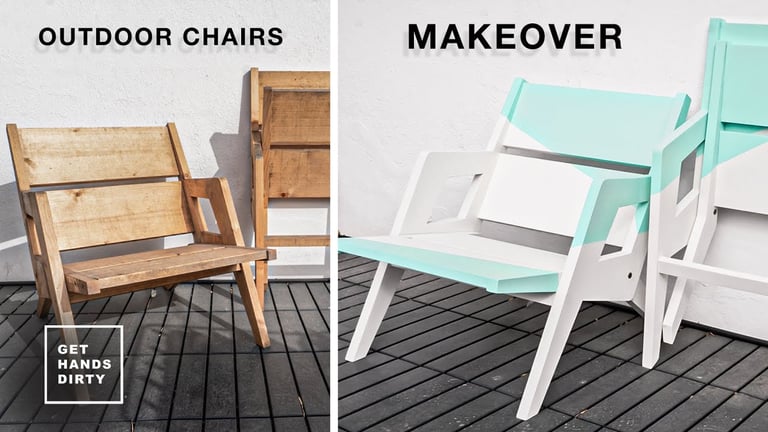 In this episode, I'll be refinishing the outdoor chairs I build last year and play with some easy to do geometrical shapes. When I built them, both the wood and the finish I used was not ideal for outdoor projects, which made them look somewhat damaged after just a year after. It was time for a makeover, just as the good sunset season was about to start!

TOOLS I USED IN THIS PROJECT
Disclosure: This post might include affiliate links meaning I get a small commission at NO extra cost to you.
Até já