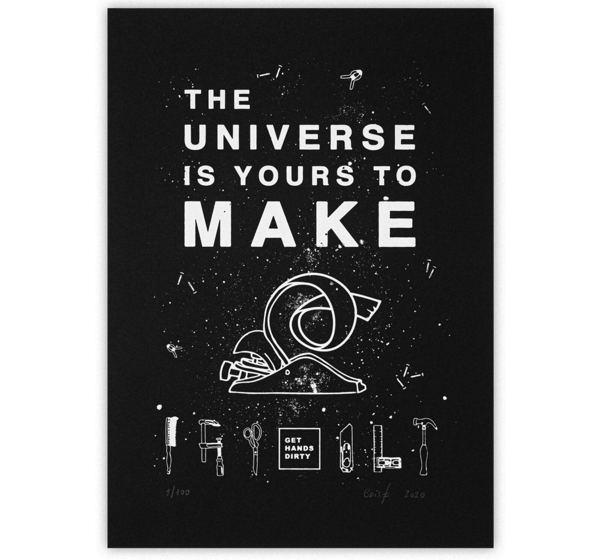 "THE UNIVERSE IS YOURS TO MAKE" SCREEN PRINT
Need the perfect Maker memo on your wall? Wait no more, "The Universe is Yours to Make" Screen Print got you covered!
- Handmade Screen print by Cristiana Felgueiras
- Thick Black Paper - 1mm of Thickness
- 25 x 35 cm (9.8 x 13.8 inch)
- Limited series
- All prints are numbered and signed by Cristiana
- Unframed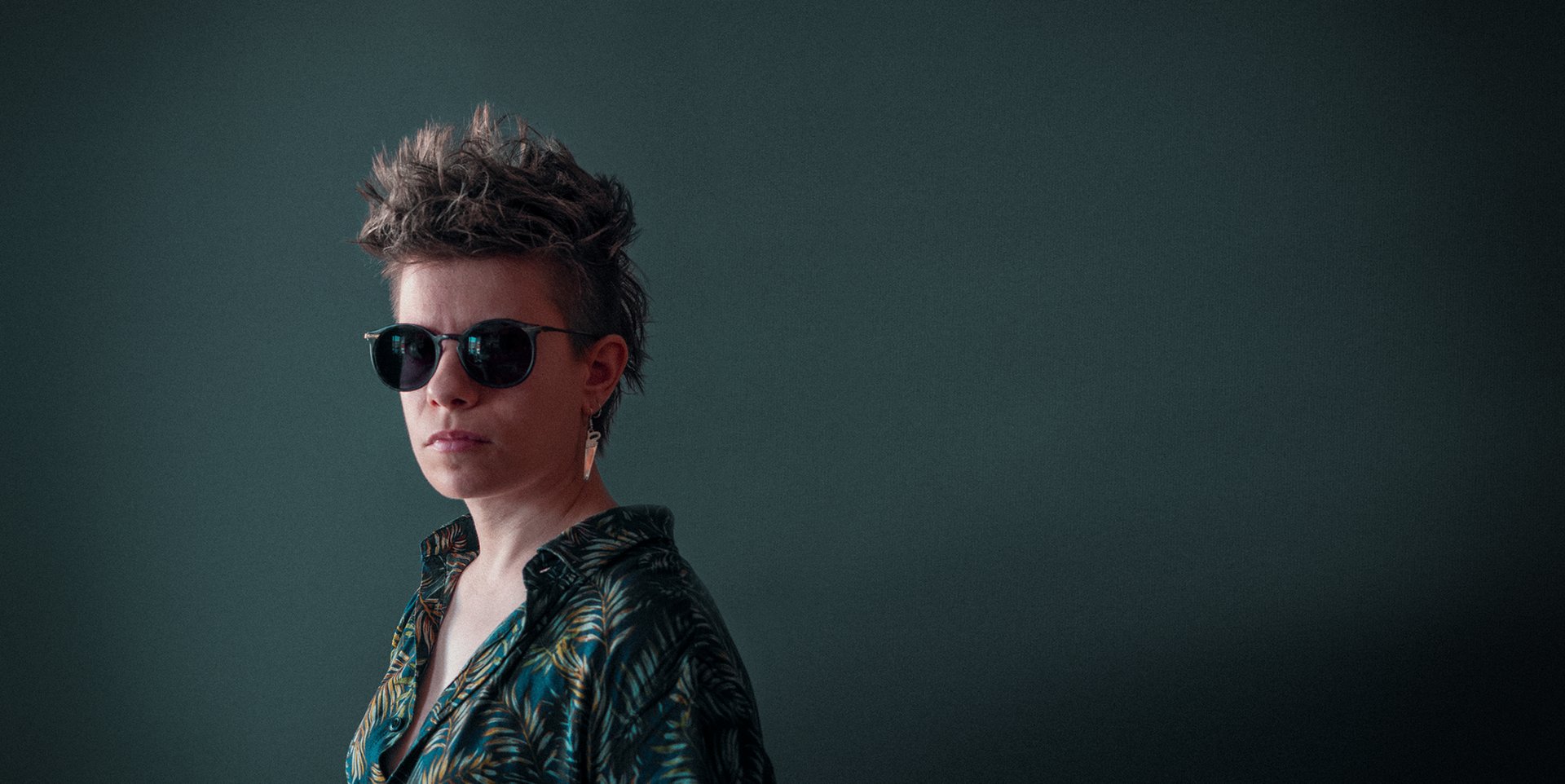 ARTIST // MAKER // CONTENT CREATOR
Hey, I'm Cristiana Felgueiras but you can call me Cris!
I was born in '89 and live in Porto, Portugal where I completed the First Cycle Degree in Fine Arts – Sculpture from the Faculdade de Belas Artes da Universidade do Porto (2007 – 2012) and the IX Training Course for Music Performers at Casa da Música (2012 – 2013).
I'm a multi-artist and love to make stuff that might evolve many different medias such as video, woodworking, sculpture, scenography, sound, music, photography, you name it!
I also work occasionally with Casa da Música in stage design projects, mostly developing scenography and props for kids musical workshops and all-ages concerts that require a fully artistic composition.
I created the project GET HANDS DIRTY in 2015 and I've been doing it all from concepts to builds, filming, music, sound making, video editing, post-production and social media management.
Check out below how you can Support this project.
You know how passionate I am about what I do and how I like to inspire others and share all these methodologies and artistic vision. And you probably know we need to invest a lot of time, effort and resources in order to get ideas running - from video and sound equipment to woodworking tools and materials, everything takes part on the final presentation and is crucial to communicate knowledge the best way possible.
Good news is that there are many ways you can support directly my work!
- You can share my videos with everyone (that's a good start that won't cost you anything)
- You can buy merch and handmade objects from the Shop
- You can become a Patreon supporter
- You can Donate anytime you feel like it
- If you are a company or brand, you can become a Sponsor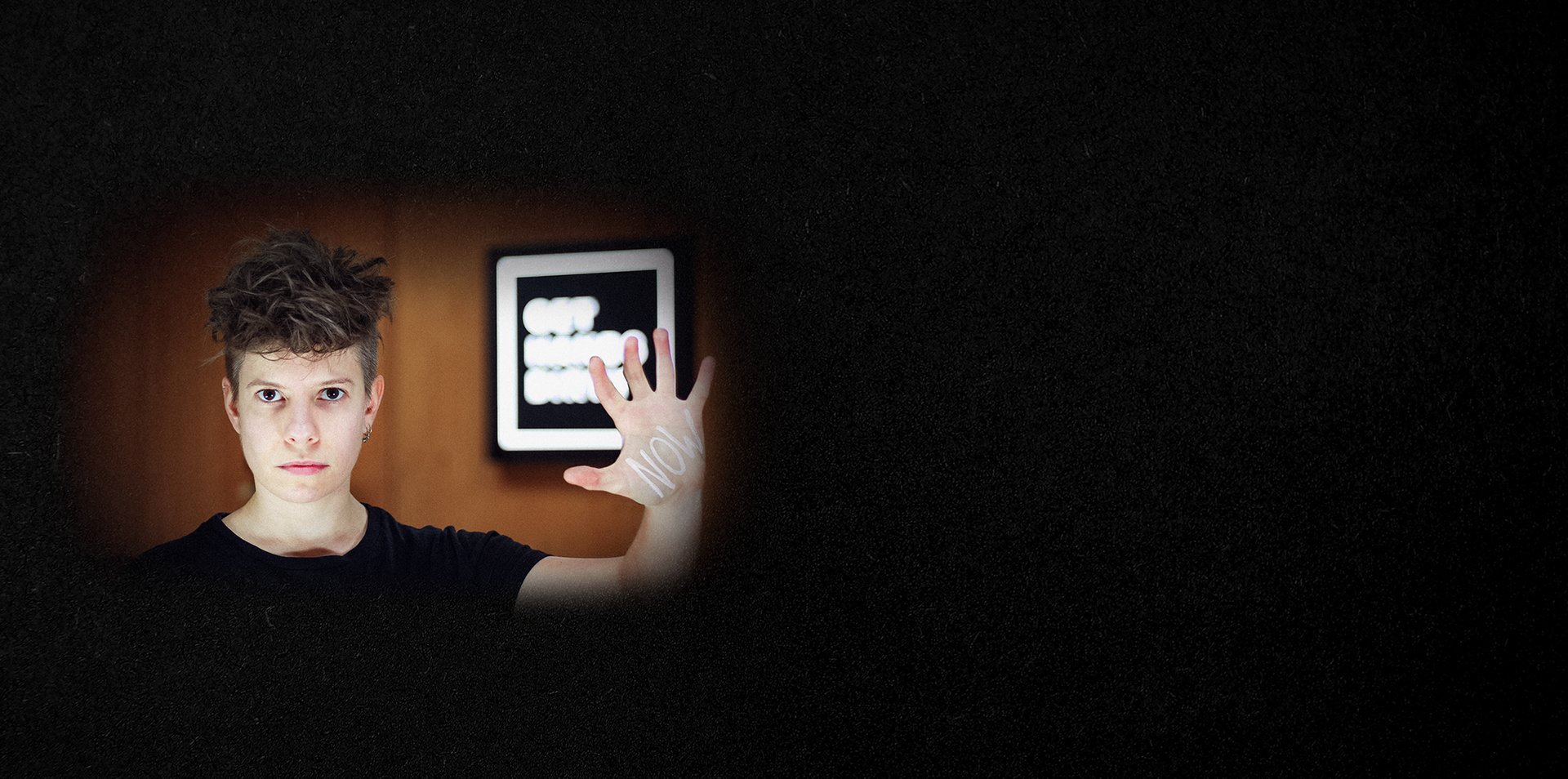 SEND ME A LETTER OR A GIFT
MY PO BOX:
CRISTIANA FELGUEIRAS
APARTADO 43 BATALHA - PORTO
4031-401 PORTO
PORTUGAL
Please note that mail coming from outside the European Union is subject to custom taxes when arriving to Portugal and I won't be able to cover the costs. Make sure to write me and send a photo of the shipping document that includes the content value + shipping. When it arrives to Portuguese customs the fee will be issued and you will get contacted by me to pay for that value via Paypal. Once the transfer is complete, I will get the package. Note that if you don't transfer that customs tax amount, I won't be able to get the package.
If you have any question, feel free to ask.